These inspiring chalk cellars preserve the Ruinart cuvées and highlight a rich tradition spanning thousands of years. A guided tasting of two signature cuvées complete your Maison Ruinart discovery.
PRICE
Adult: €75
Free of charge for under 18s
AVAILABILITY
Reservations are advised
Annual closure from 18 Dec. 2023 to 25 Feb. 2024 inclusive
Format
2 hours – 12 places
Guided tour followed by a tasting of two cuvées
THE MAISON CELLARS
---
At a depth of approximately 40 metres below the surface, Maison Ruinart Crayères cellars showcase our history and savoir-faire. These immaculately white former chalk quarries exemplify the unique character of the Champagne region. This labyrinth covers 8 kilometres and is where Maison Ruinart bottles are stored. Visitors are amazed by the tranquillity and scale.
Explore the only UNESCO World Heritage Site in Reims in just over one hour.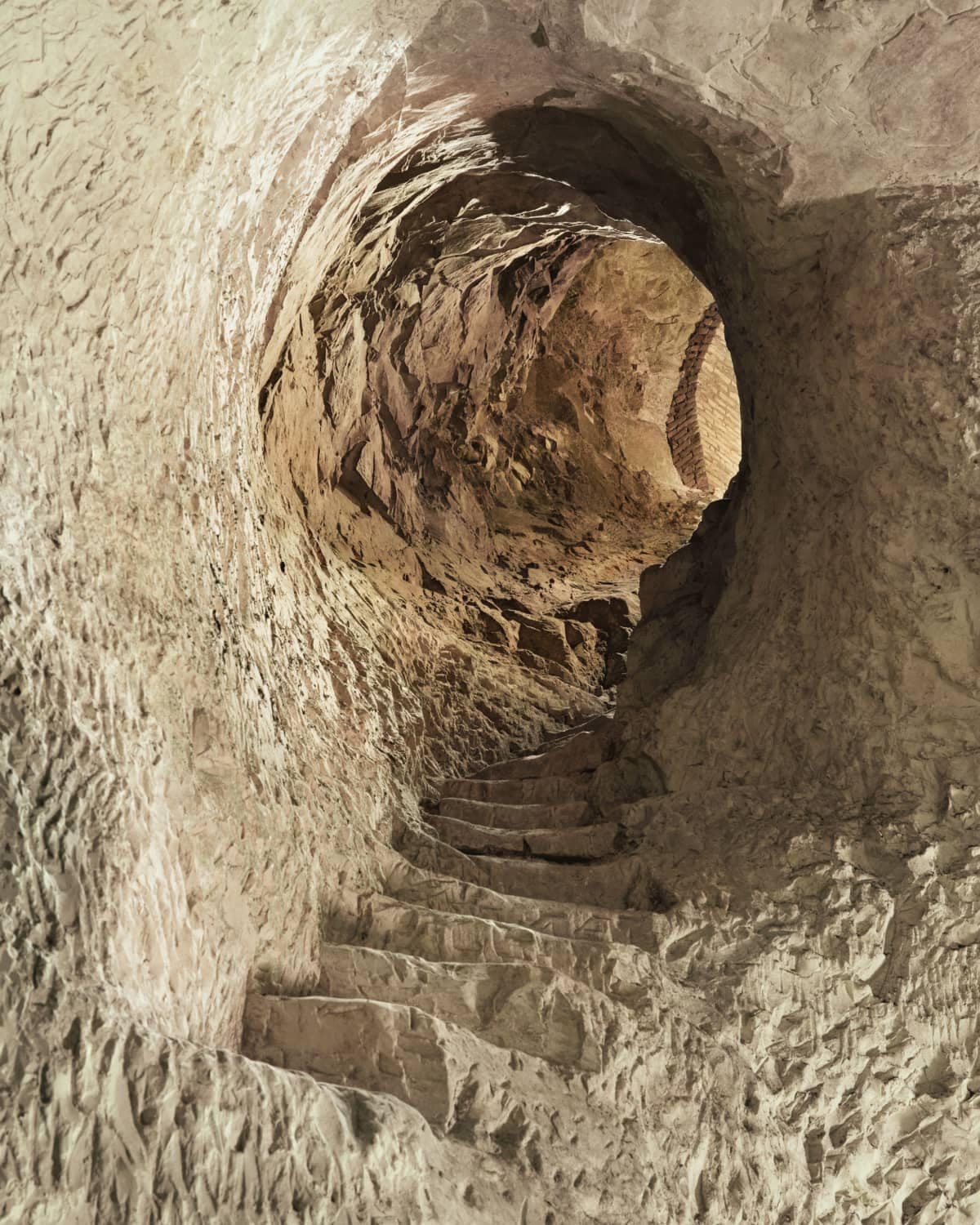 CHALK CATHEDRALS
---
Mined as early as the fifth century to construct dwellings, the crayères are the epitome of the Champagne terroir. In the 18th century, the Ruinart family were the first Champagne House in Reims to establish their cellars in these chalk caves.
At a depth of approximately 40 metres, the Maison's twenty or so Crayères occupy two levels. Their humidity, temperature and lack of light are ideal for ageing Ruinart cuvées.
STEEPED IN HISTORY
---
Exploring the chalk-walled cellars, known as crayères, is a way to discover the Maison's rich history. In one of the historic rooms in the Reims estate, which the Ruinart family acquired in the 19th century, your guide will explain the origins of this legendary house and reveal how it has evolved.
SIGNATURE ART
---
The tour demonstrates Maison Ruinart's long-standing connection with art. Your visit will allow you to discover our permanent collection of contemporary art.
PREPARE YOUR VISIT
---
Maison Ruinart
4 rue des Crayères, Reims
France
By car: Take the A4 exit for Reims/Saint Rémi heading towards Luxembourg. Parking is available on weekdays after 4:00 p.m. and at weekends.
By train: Get off at Reims Centre or Champagne-Ardenne TGV station.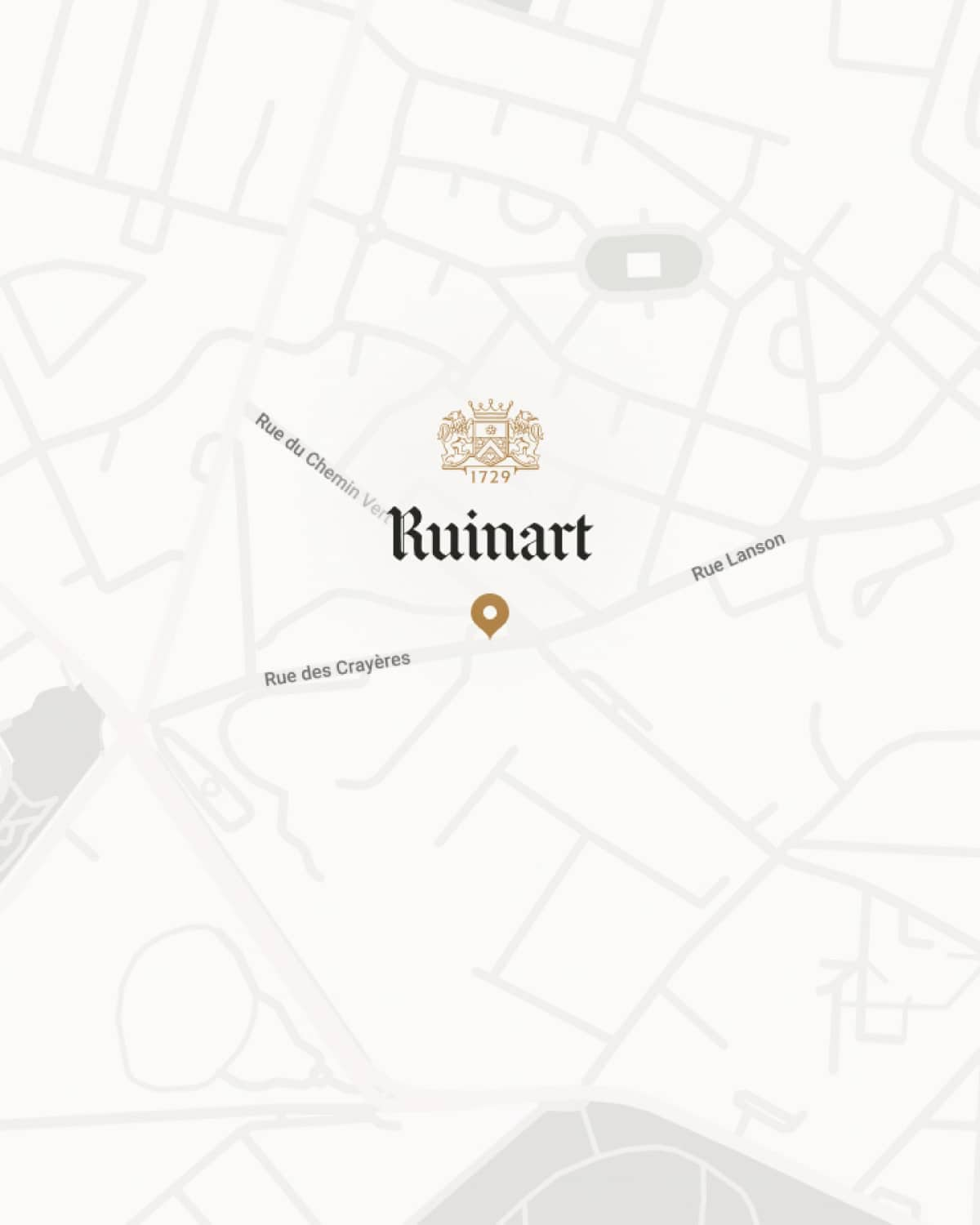 Please contact us at visitesruinart@ruinart.com if you need any information or contact a member of our team on: +33 (0)3 26 77 51 52.
In Reims, on its historical site, the Maison Ruinart welcomes you for the organisation of tailor-made events.
In the heart of the crayères, the artists duo Mouawad Laurier has created a visual and sound experience