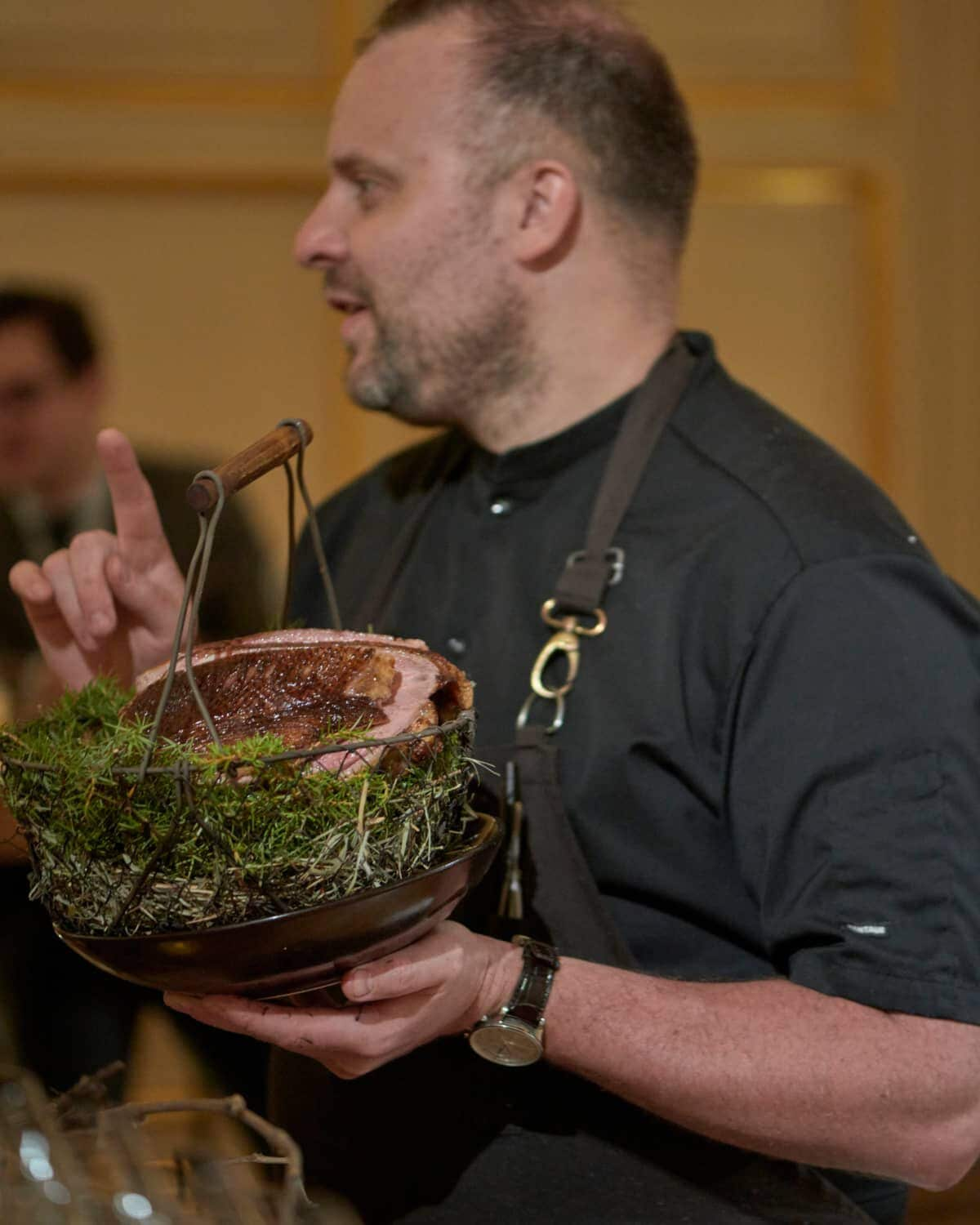 THE CHEF
---
For its first edition of the Food for Art program, the Ruinart House brought together Vik Muniz and David Toutain, the 2-Michelin starred chef of the eponymous restaurant.
Alongside the Brazilian artist and Frédéric Panaïotis, the Parisian chef walked through the Ruinart's vineyard, realizing the rigor of the climatic conditions of the Champagne vineyard, which produces the fruits that go into making the best sparkling wines in the world.
From this creative dialogue, David Toutain created a menu based on his values: precision and avant-gardism, around the theme "Common Roots".
TRANSCEND OUR ROOTS


---
Starting from the foundation, the earth and the vine, the cellar master, the artist and the chef share a common vision, that of creative tension.
Food for Art thus becomes a spotlight on the terroir, the know-how, the creativity, the adversity and the vintages of the House around the world. A tribute to our shared roots and to the creative powers of man and nature.
A TRIBUTE TO OUR ROOTS
---
David Toutain tells us more about his menu : "Roots become our best allies: winter and summer, north and south, in Asian countries or here in Europe, they allow us to create new compositions, to bring back to life these vegetables that are sometimes forgotten or denigrated. When I cook salsify, I dehydrate it whole so that it concentrates its taste, it is then transcended when you pick it with your fingers and plunge it into a white chocolate cream".
DISCOVER THE RESTAURANT
Ruinart is extending the experience of its artistic Carte Blanche of the year through gastronomy.
Maison Ruinart is organising a meeting between six international chefs and the artist Carte Blanche 2022: Jeppe Hein.
Maison Ruinart Ruinart chose chef Alexandre Gauthier to be the ambassador of this second edition of Food For Art.