Ruinart represents the French art of living and recreates a service practice inherited from the Champagne tradition. How to open a bottle of champagne? How to serve champagne? Our experts share their advice with you, from storing your bottles to serving and tasting.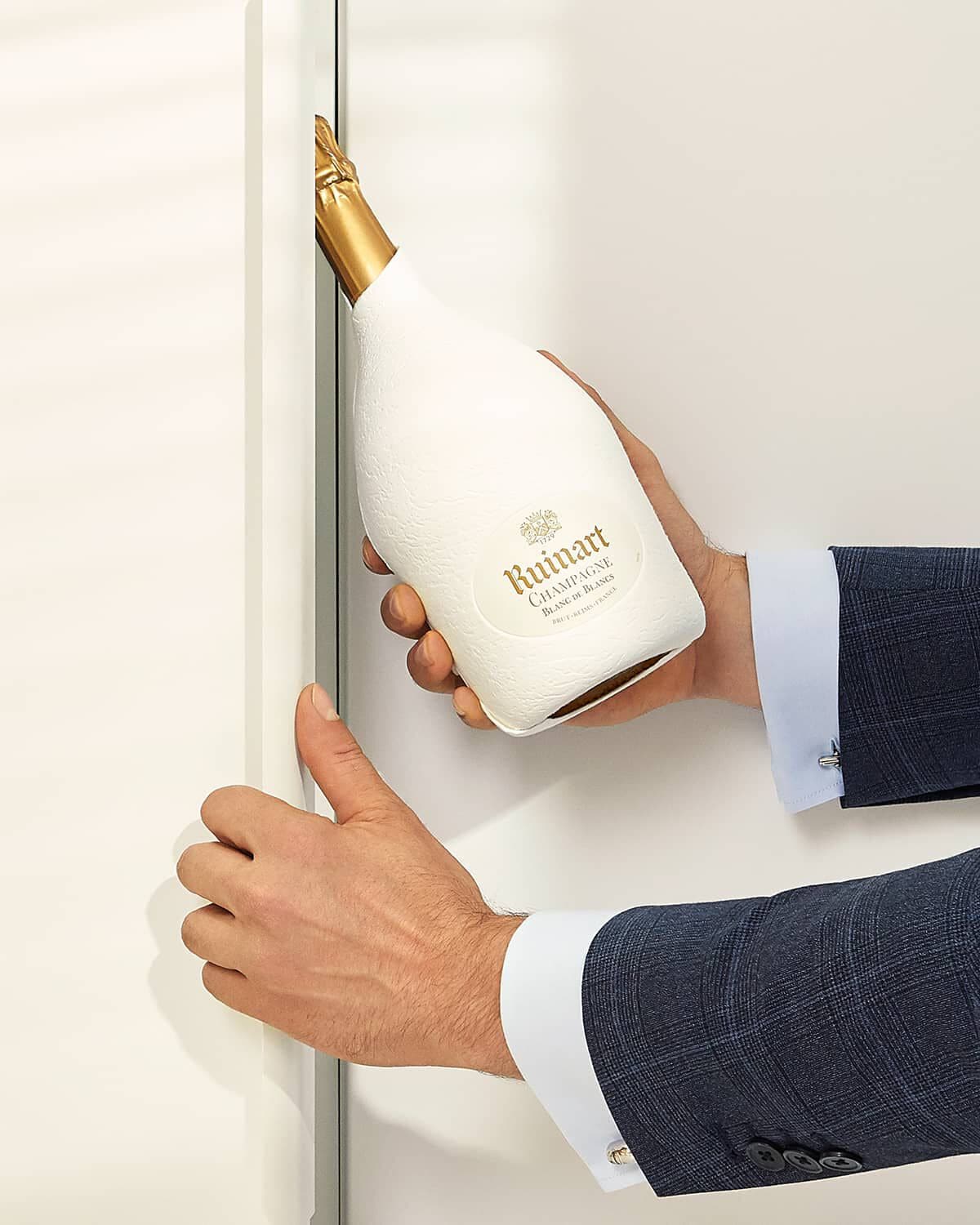 HOW TO STORE CHAMPAGNE : WHAT YOU NEED TO KNOW
---
Champagne evolves over time. Storage conditions have a direct impact on the quality of the wine and how it develops. In addition, the blends (vintage or non-vintage) as well as the shape of the bottle determine how the champagne develops as time goes by.
Find out how to store your bottles before and after opening.
DISCOVER
WHAT IS THE IDEAL TEMPERATURE TO ENJOY CHAMPAGNE?
---
The serving temperature is one of the most important elements in the tasting of a champagne. It varies from one cuvée to another.
Find out how to cool your champagne to the ideal serving temperature.
DISCOVER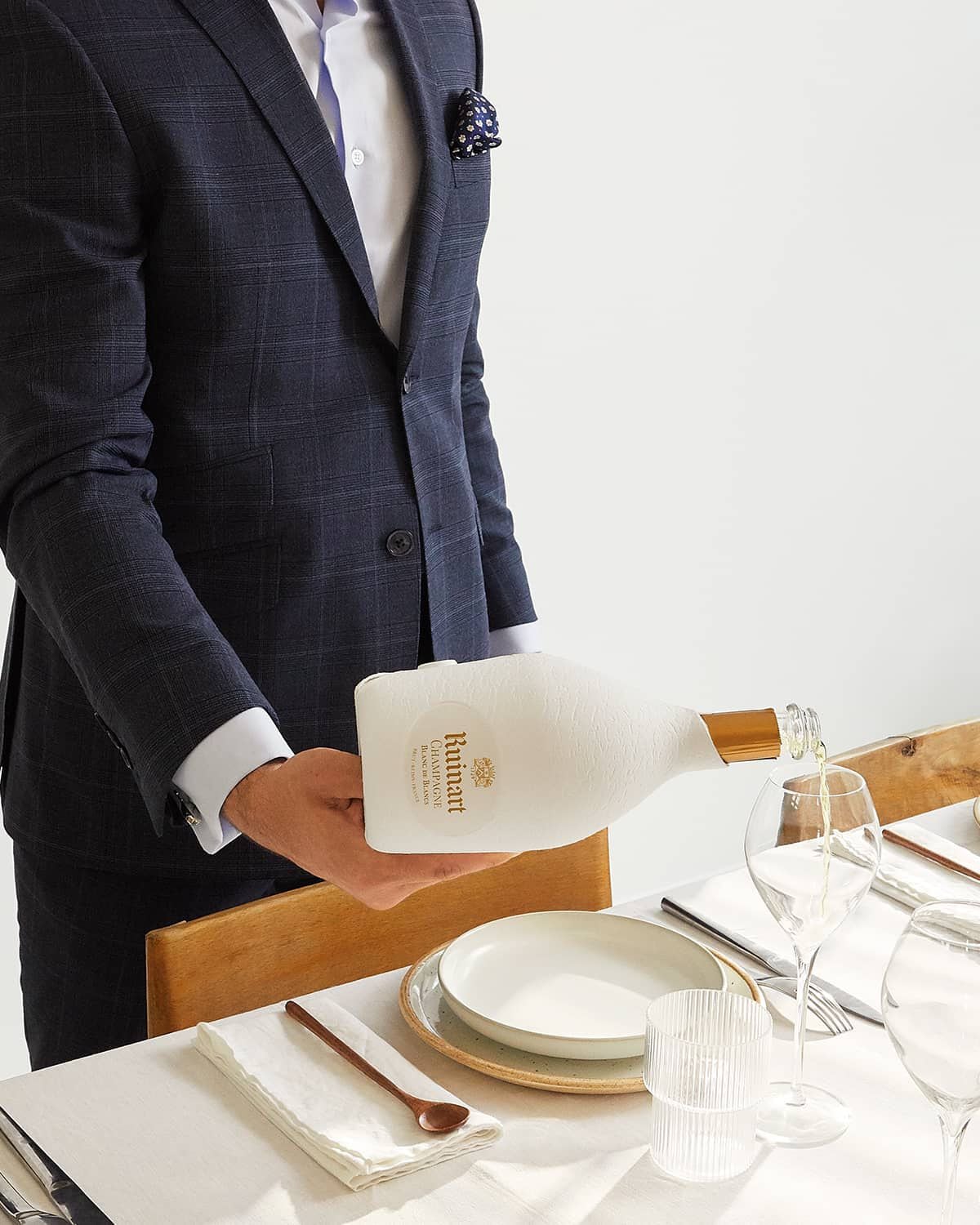 HOW TO SERVE CHAMPAGNE : WHAT YOU NEED TO KNOW
---
Serving champagne requires precise handlings, from opening the bottle to serving it. The choice of glass is also important.
Discover the steps of the Ruinart serving ritual.
DISCOVER
Visit the Maison Ruinart historical cellars, ancient white chalk quarries listed as a UNESCO World Heritage Site.
Ruinart is extending the experience of its artistic Carte Blanche of the year through gastronomy.