For the Food for Art programme, Ruinart has organised a collab between six international chefs and the 2022 Carte Blanche artist: Jeppe Hein. Together, through a unique creative dialogue, they have created a new culinary experience. Throughout the year's art fairs and Ruinart's artist dinners, the dual performance between artist and chef can be reserved in the chefs' restaurants.
2022 EDITION
---
For the fifth edition of the Food For Art programme, Carte Blanche 2022 artist Jeppe Hein invited six international chefs to his studio in Berlin for a collaboration. The six chefs, selected for their values and commitments, have reinterpreted the artistic work through their cuisine. A creative encounter, highlighting our approach to tasting.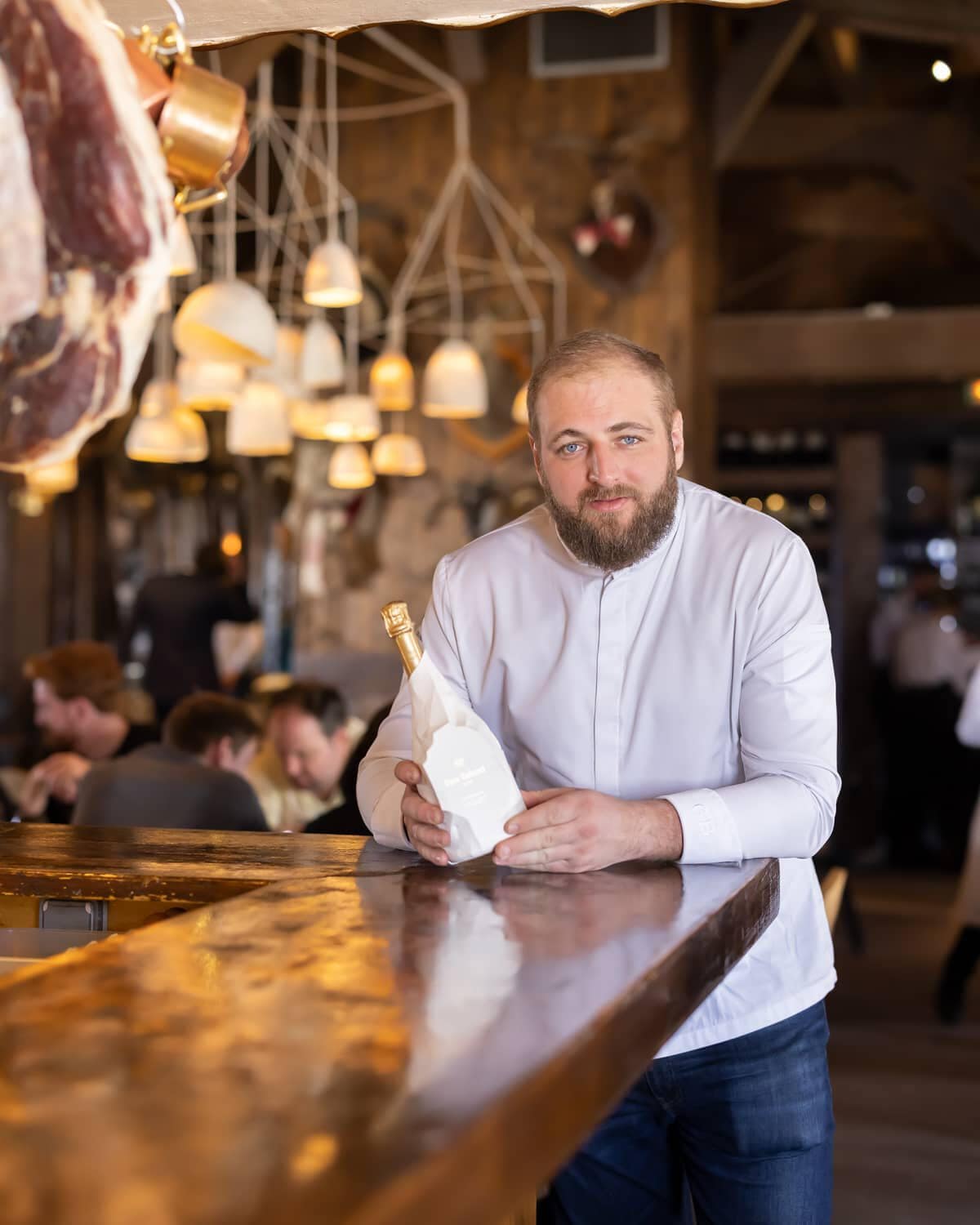 CLÉMENT BOUVIER
---
Clément Bouvier is a French two-Michelin star chef. Passionate about gastronomy from an early age and trained on a high level, he opened his first restaurant in 2015 in the heart of Savoie. Ursus at 2000m, in Tignes, soon followed. Clément Bouvier won a red Michelin star in 2019 and a green one in 2020 for his commitment to sustainable gastronomy.
DISCOVER THE RESTAURANT
BJÖRN SWANSON
---
Björn Swanson is a German chef and founder of the Faelt restaurant. Faelt was awarded a Michelin star a few months after it opened in 2020. He is particularly successful with his modern cuisine, which is deeply rooted in local German produce. Björn Swanson describes his cooking as responsible, creative and respectful of the region: the fruit and vegetables he uses come from his own garden.
DISCOVER THE RESTAURANT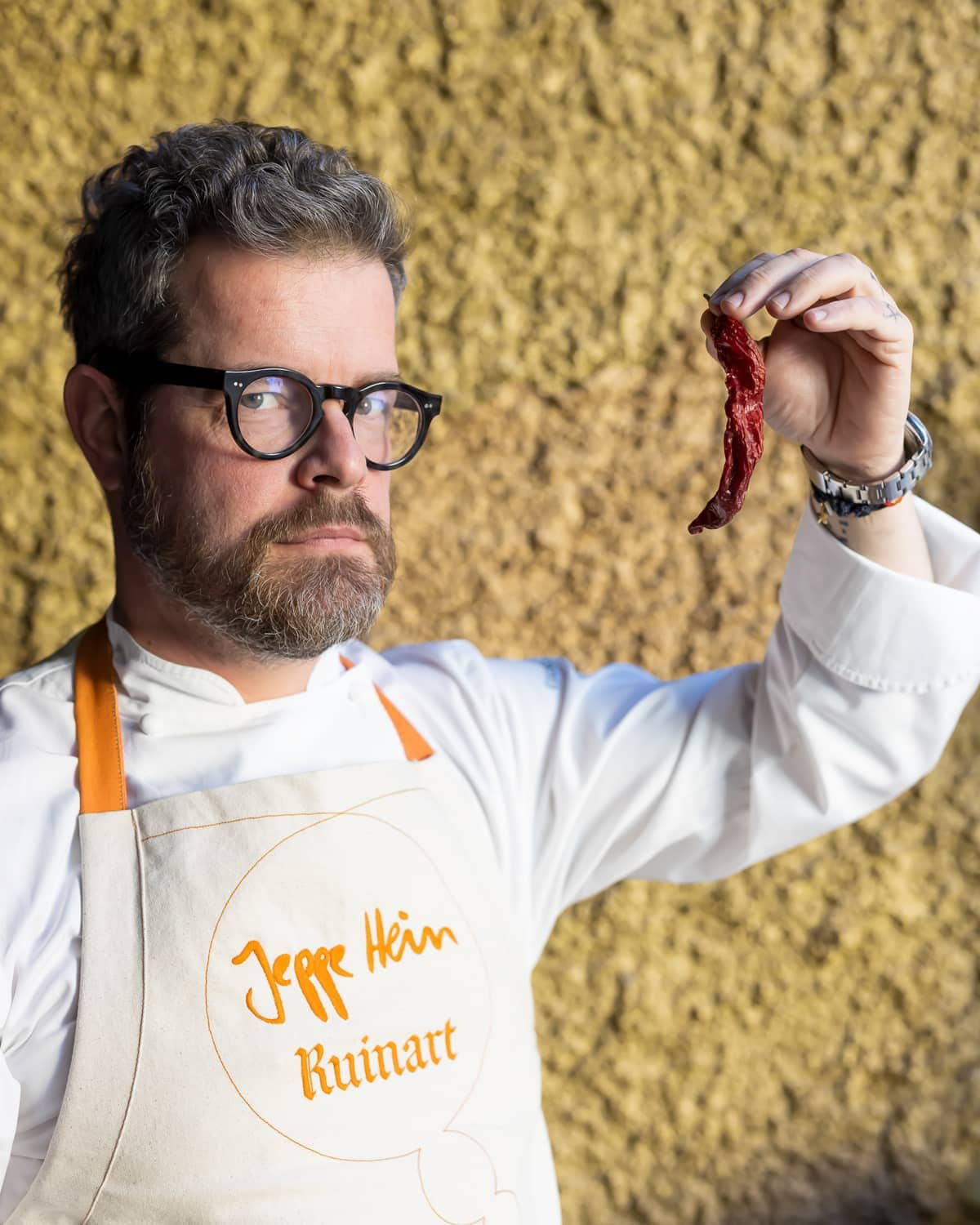 EUGENIO BOER
---
Eugenio Boer grew up between Italian and German cultures. He became passionate about cooking and opened his restaurant BU:R in Milan. He works with local and seasonal products with creativity and keeps a warm and family atmosphere, typical of Milanese restaurants.
DISCOVER THE RESTAURANT
ADAM BYATT
---
Adam Byatt is an English chef known for his seasonal, sustainable cooking and his constant desire to pass on his knowledge and know-how to the younger generation. He opened Trinity restaurant in 2006 and obtained a Michelin star. Adam is particularly fond of the great outdoors and local produce. He is also very involved in the fight against hunger, especially among the youngest.
DISCOVER THE RESTAURANT
TARIK LANGE
---
Tarik Lange worked as a chef in several of the world's top hotels before joining the Parkhuus restaurant at the top of the Park Hyatt in Zurich. He has a particular attachment to the origin and history of the products he uses: he carefully selects his ingredients, ensures that they are sustainably sourced and combines them to create a unique experience that reflects the flavours of the forests, fields and lakes found in Switzerland.
DISCOVER THE RESTAURANT
VALÉRIE RADOU
IN RESIDENCE AT MAISON RUINART
---
After a solid education in hotel management, Valérie Radou trained with the greatest chefs and completed her apprenticeship in Saulieu at Bernard Loiseau's gastronomic restaurant "La Côte d'Or" and "Chabichou", the restaurant of Michelin-star chef Michel Rochedy in Courchevel. With several years of experience under her belt, the chef decided to launch her career as a "home chef", driven by the desire to cook in proximity of her guests. For Ruinart, she created a simple and refined cuisine, in the right tone of the season. Inspired by the products of the region, she does not hesitate to go and meet local producers and craftsmen.
DISCOVER
DISCOVER THE CHIEF'S DISHES
Ruinart is extending the experience of its artistic Carte Blanche of the year through gastronomy.
Serving champagne requires precise gestures. Discover the steps of the Ruinart service ritual.
Alexandre Gauthier, star chef, reinterprets the theme of Carte Blanche 2020 as part of the Food For Art program.