As part of her Carte Blanche, Eva Jospin has created a limited-edition collection based on a Blanc de Blancs Jeroboam – the Maison's emblematic cuvée.


As the guest artist for Ruinart's Carte Blanche 2023, Eva Jospin shared her vision of the Maison's terroir and designed a limited edition creative artwork for a jeroboam of Blanc de Blancs.
The artist has transformed the wooden box containing the bottle: enclosed by custom-made leather straps, it reveals a miniature chalk decor sculpted in layers of cardboard.
The bottle nestles inside this hollow landscape, alluding to champagne making and the fermentation that takes place sheltered from light.
This special collection, for which each piece is signed and numbered, will be presented at the art fairs with which Ruinart has partnered.
Unit selling price: €3,500
THE JEROBOAM FORMAT
---
The Jeroboam format is particularly popular with great wine lovers.
As there is only a small amount of air in such a large bottle, oxygenation is slower, favouring freshness and aromatic richness. Champagne aged in Jeroboam is more complex and textured, and silkier when tasted. As a blend of 25-30 carefully selected chardonnay vintages, this exceptional Blanc de Blancs reveals citrus notes wrapped in an enveloping velvety texture. At its heart, the chardonnay grape expresses the soul of Ruinart.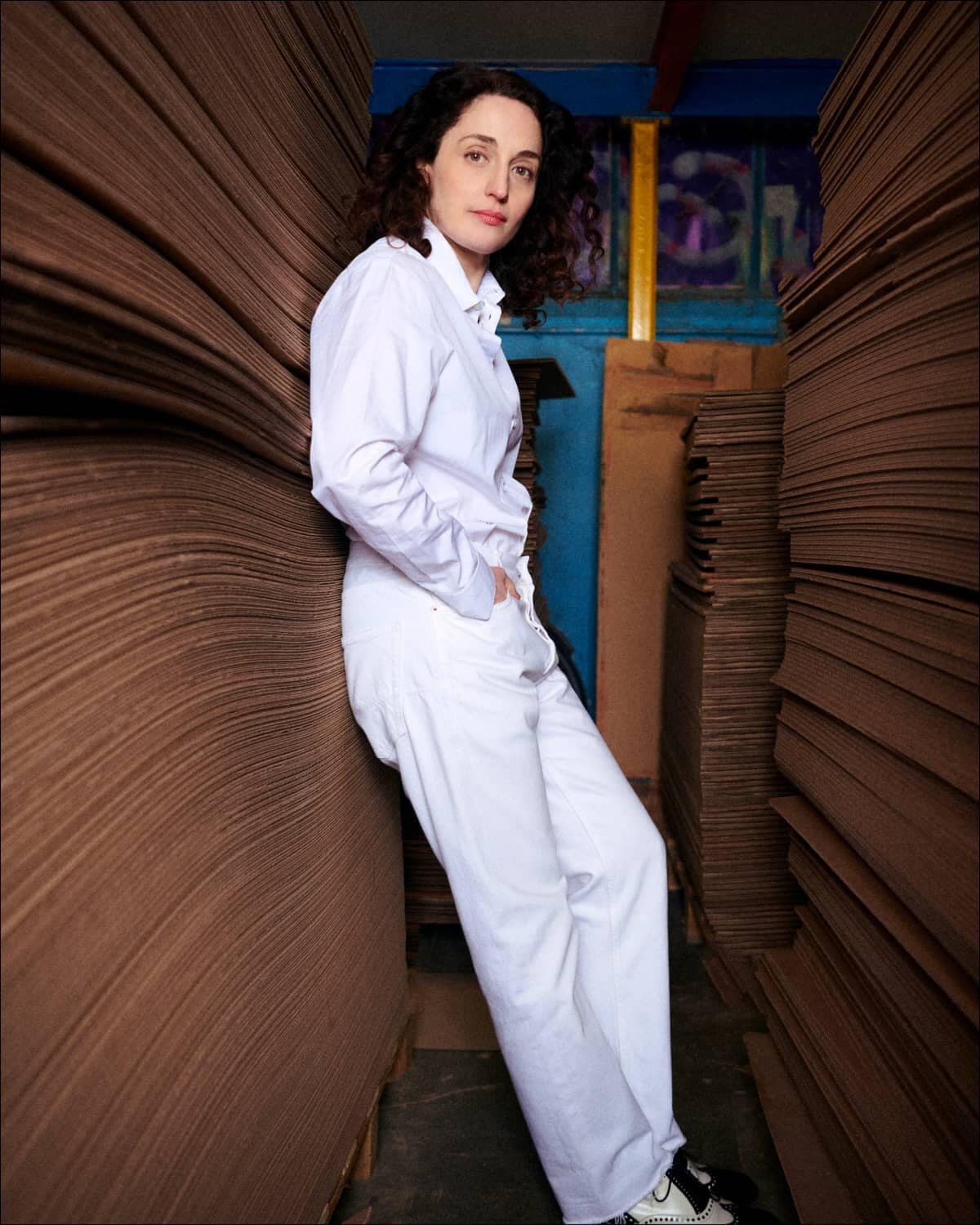 EVA JOSPIN
---
Eva Jospin learned to paint at the École nationale supérieure des Beaux-Arts de Paris.
After she graduated in 2002, she turned to sculpture and then began working with cardboard, a lowly material that she can obtain easily and from which she makes emerge worlds inspired by a fantasy nature. In her work, the meticulousness of the details is combined with a monumental dimension that lends itself to an immersive experience.
Eva Jospin also works on other practices, notably drawing with Indian ink. She also gradually explored other forms like grottoes and nymphaea, reflecting her interest in Renaissance architecture and gardens, while integrating novel materials, including bronze or copper wire, and new techniques like embroidery.
Nourished by historical references, her work contributes to a renewed vision of landscape.
Invited to be the Carte Blanche artist for 2023, Eva Jospin offers her vision of the terroir of Maison Ruinart.
Ruinart Blanc de Blancs is a delicate cuvée made exclusively from the Maison's signature chardonnay grapes.