Maison Ruinart's commitment to the preservation of nature and know-how is historically rooted. Since its inception in 1729, the House has always considered terroir and ancestral know-how as the base for its exceptional wines. In response to the global environmental challenges, Maison Ruinart has made strong commitments to carry out numerous transformations with a positive impact on the world.


NURTURING BIODIVERSITY
---
Regenerating forests and preserving biodiversity are complementary and particularly effective in fighting climate change and its consequences. Maison Ruinart is fully committed to these two stakes today, having recently initiated ambitious projects.
In collaboration with Reforest'Action, an expert in forest creation, Ruinart plans to plant nearly 25,000 trees and shrubs between 2021 and 2022 in its Taissy vineyard in Champagne.
The Maison also extends its commitments on a massive scale by joining forces with Conservation International, with the aim of helping to protect over 500,000 trees around the world.
LEARN MORE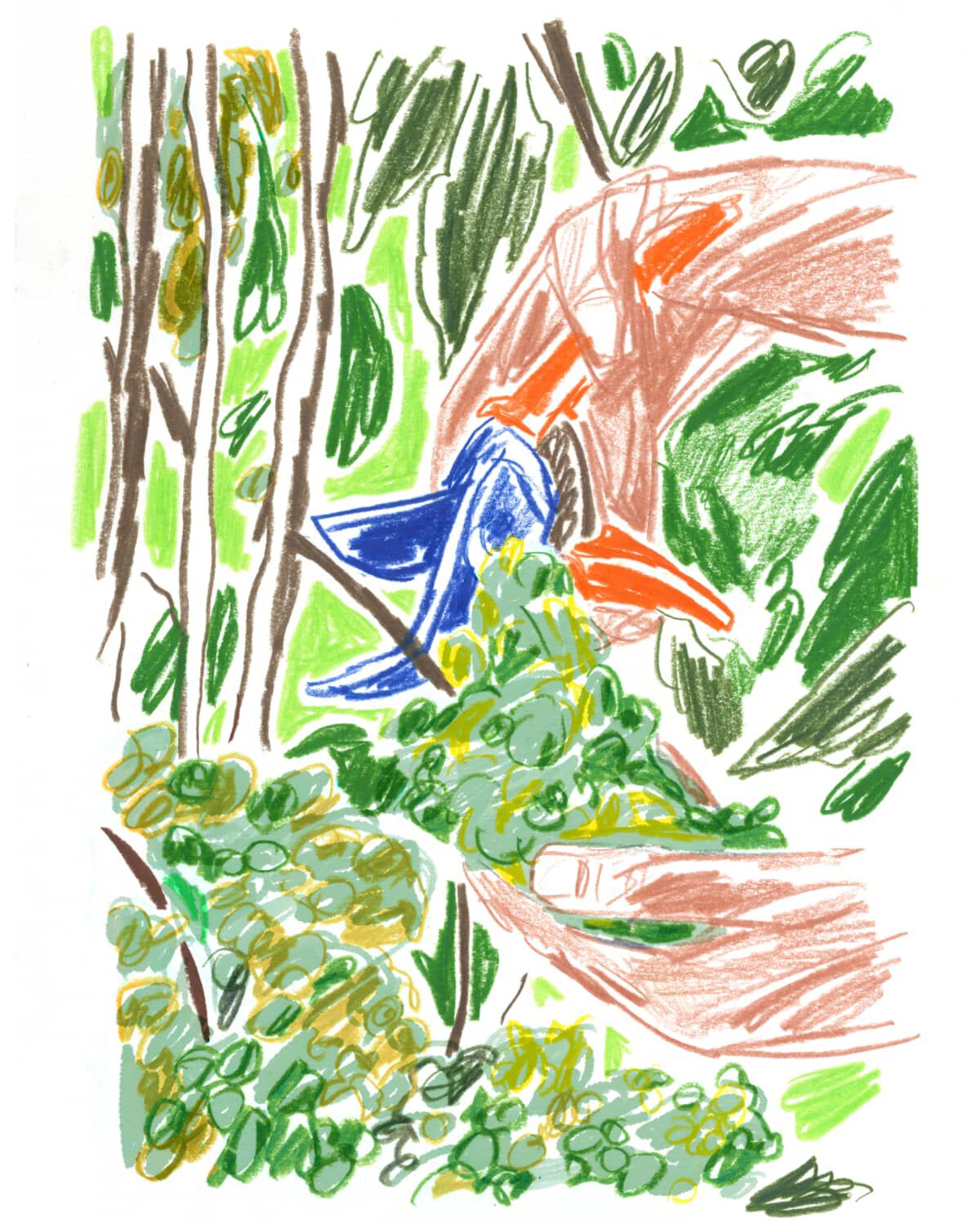 SUSTAINABLE VITICULTURE
PIONEERING SINCE THE BEGINNING OF THE MILLENIUM
---
Since the begining of 2000s, climat has changed and its effects on the vines are visible.
Maison Ruinart has been a pioneer in the field of sustainable viticulture. Over the past 10 years, the Maison has reduced its use of chemicals (fertilizers and phytosanitary products) by 40%, and has completely stopped using herbicides.
Moët Hennessy-Ruinart's vineyards have a dual certification. As Sustainable Viticulture in Champagne and since 2014 as High Environmental Value (HVE) as well, with more than 120 spaces dedicated to biodiversity, and more than 95% of the vineyard covered with grass.
At the same time, Ruinart provides administrative and financial support to its supplliers in order to achieve this dual certification in Sustainable Viticulture and High Environmental Value as well.
LEARN MORE
THE MAKING OF OUR CUVÉES
---
Throughout the production stages of its cuvées, Maison Ruinart maintains its sustainability commitments.
The Crayères, the Maison's historic cellars, are naturally regulated at a constant temperature of around 12C° all year round. The lighting consists entirely by LEDs.
All of the effluents (washing water) are treated, by neutralizing the pH, before being released into a natural environment.
Finally, the Maison has implemented a rational delivery policy: no air transport, from the supply of raw materials to commercial delivery. 85% of champagne deliveries are done by sea, and 15% by land. In France, 55% of transport is conducted with natural gas or electric vehicles.
LEARN MORE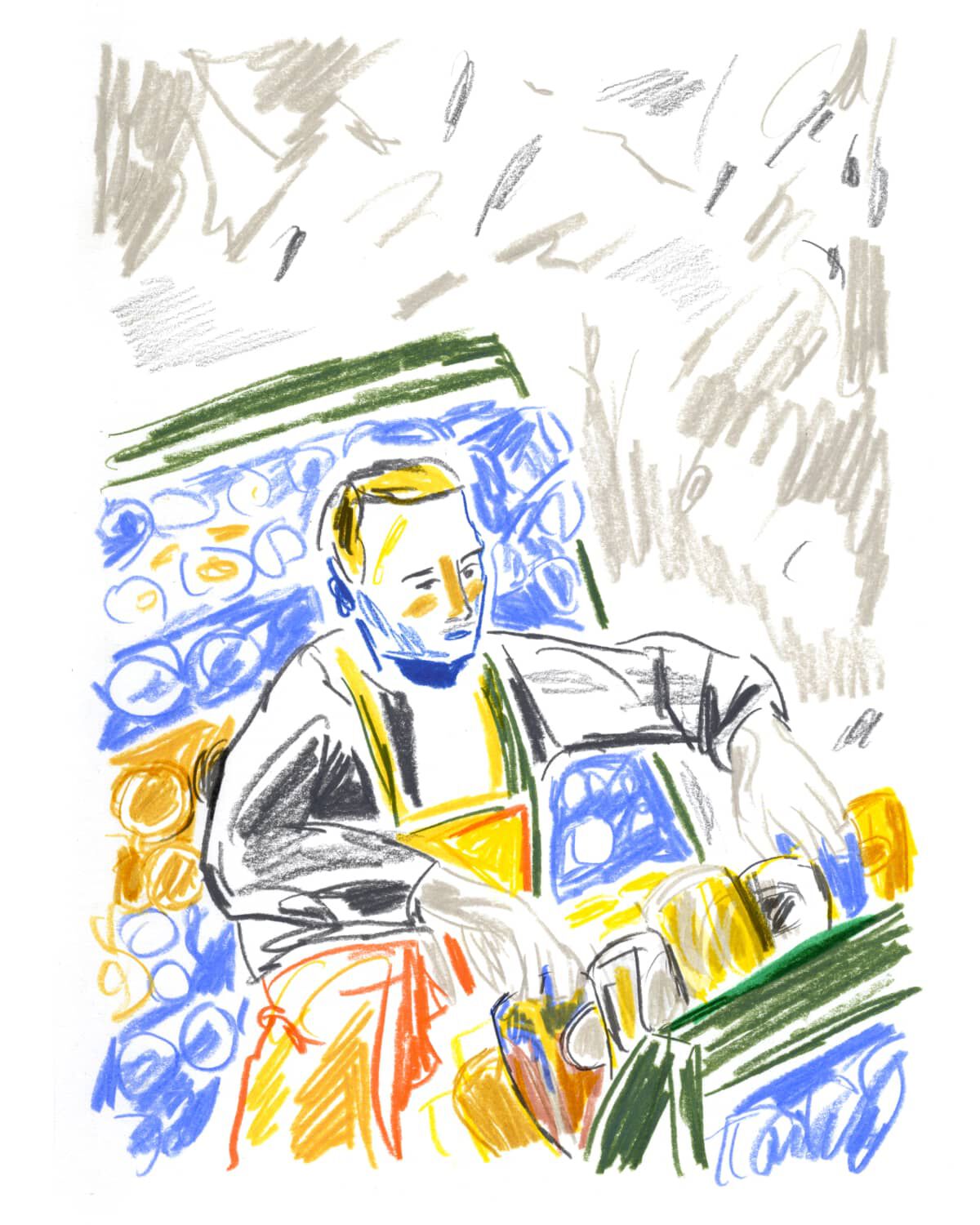 PACKAGING
---
Maison Ruinart makes eco-design and local procurement a priority, for the manufacture of its packaging and presentation material.
The eco-design approach has been integrated into all developments since 2012 and the bottle boxes have been eco-designed since 2015.
The use of plastic has been banned for all packaging since 2015, in favor of paper, cardboard, and wood coming exclusively from eco-managed forests. The House obtains 87% of its supplies in France - 48% of which is in Champagne - and 12% in Europe.
LEARN MORE
SECOND SKIN
---
In 2020, Maison Ruinart is strengthening its endeavours in the field of packaging by offering an innovative and eco-designed alternative to single-bottle boxes.
RECYCLABLE SINGLE-MATERIAL
99% paper, easily recyclable
REDUCTION OF CO2 EMISSIONS
- 60% of the carbon footprint compared to the previous generation of gift boxes
SAVINGS OF MATERIAL USED
9 times lighter than its predecessor: 90% reduction in material and waste
FSC CERTIFICATION
Natural wood fibers from eco-managed European forests
Certificate numbers : TT-COC-002177 & TT-CW-002177
EUROPEAN MANUFACTURING
Made in the UK, on ​​the edge of the Lake District Nature Park, a UNESCO World Heritage Site
WATER MANAGEMENT OPTIMIZATION
91% of the water used for manufacturing is of a suitable quality to be returned to its river of origin
LEARN MORE
STRONG COMMITMENT
---
Since 1729, Ruinart has marked its history with artistic reinterpretations. Since 2008, the Maison has established 11 Carte Blanche projects with leading contemporary artists, committed to environmental protection, such as David Shrigley (2020) and Vik Muniz (2019).
In 2029, Ruinart will celebrate its 300th anniversary. As a countdown to its 4th century of existence, the House will reveal a new artistic, technological or architectural project each year, telling the story of how its wines are made combining innovation, creativity and sustainability. Currently on display in the heart of the chalk fields, is the work "Retour aux sources" by artist duo Mouawad Laurier, which offers an immersive visual and sound experience listening to the cycle of the vine and the making of champagne in real time.
The Maison also supports emerging artists, in particular with the Maison Ruinart Prize which is rewarded each year to one of the artists presented in the Curiosa sector of Paris Photo, but also through its Ruinart Studio which invites young talented photographers every year. to produce a series of exclusive visuals.
DISCOVER THE ARTISTS
A PRIVILEGED RELATIONSHIP
WITH GASTRONOMY AND RESTAURANTS
---
Since 2019, Maison Ruinart has extended the experience of its annual carte blanche with a new gastronomic expression.
The Food For Art program (where creation and gastronomy meet) encourages creative dialogues between chefs and artists committed to a common project highlighting the region, know-how and responsible cooking.
Among the ambassadors of this program are chefs such as Alexandre Gauthier (2020), David Toutain (2019), Emmanuel Renaut (2018).
DISCOVER THE PROGRAM


DRAWINGS BY ALEXANDER BENJAMIN NAVET
---
MULTIDISCIPLINARY ARTIST & DESIGNER BASED IN PARIS